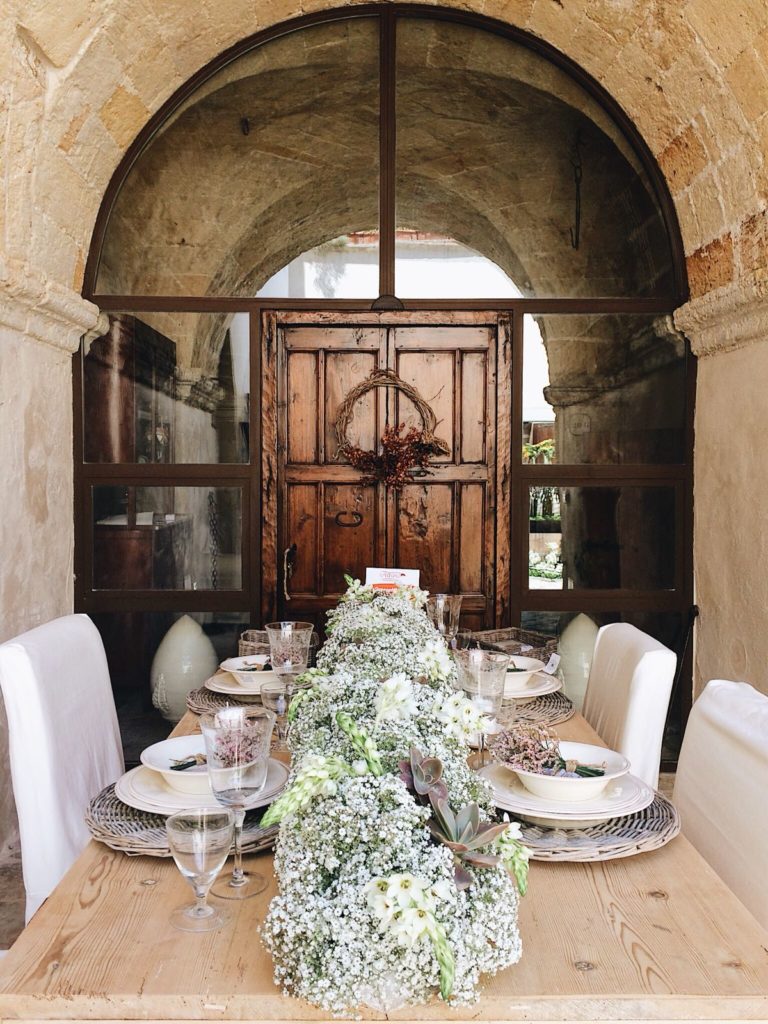 Leverano in Fiore: 17th-18th-19th May in the historic town. Leverano, a welcoming community
'Leverano in fiore' is ready to come back again in 2019 to amaze visitors and guests from all over the world with another memorable and surprising event. The old town centre is already preparing to wear its magical dress of colours.
The town of Leverano is set in the heart of the expansive Arneo area, a corner of Salento rich with olive trees and dry-stone walls, an area of absolute naturalistic-environmental value.
Located in a strategic position: a few kilometres from Lecce, the capital city of the Province, and from the main summer tourist destinations, in particular Porto Cesareo, Leverano is home to many historical monuments. The Tower of Frederick II, built around 1220, is a national monument and symbol of the identity of our community.
Leverano is a town with a strong agricultural tradition: it is one of the main Apulian centres for the production of vegetables, extra virgin olive oil, flowers and wines, now known all over the world. Leverano is also known as the "City of Flowers", thanks to over 400 companies operating in flower growing business which make Leverano an important reference point in Italy for the entire sector. Celosia, Chrysanthemum, Curcuma, Helianthus and Oriental Lily are all produced here in large quantities.
Last year more than 40 thousand visitors come to the town to attend 'Leverano in fiore' . The old town centre was transformed into a huge open air garden. In this triumph of colours and scents, lovers of flowers, plants and beauty in general were able to admire the many extraordinary creations. To make the event even more celebratory, 40 floral artists took part in an international art competition 'Arteflorando'. Divided into 14 teams from all over the world, they contributed to make "Leverano in fiore" unique.
We are waiting for you starting from 17th May to discover togheter the news of this edition.
Also this year our Cantina Santa Caterina will put flowers on.